สินค้าทุกรายการมีจำหน่าย ส่งสินค้าเร็ว และราคาประหยัดกว่า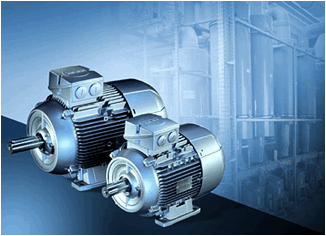 The motor is easy to install and modify in every frame size. The terminal box is easy to access and the housing architecture allows adaptation to the most varied applications. The terminal boxes can be swiveled in 90° steps, and the motor feet can be flexibly mounted depending on the motor version. An encoder, brake and external fan can be added with minimum effort. The flexible housing architecture results in a reduced variety of parts, simplifying inventory management.
Thanks to the use of copper rotors, the high efficiency EFF1 version of the motors is extremely compact and has the same housing dimensions as the EFF2 version of the same size. Retrofitting a high efficiency motor can thus happen later without changing the machine design.
In addition to the standard motors of the series, motors with increased output power are also available. With the same shaft height, they offer a full performance class more than the comparable standard motor. The versions with increased output power are also offered in the efficiency classes EFF1 and EFF2.