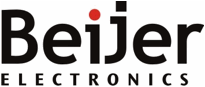 BEIJER www.beijerelectronics.com
Top Class HMI Solution From Touch Screen to SCADA
ดีที่สุด ระดับNAVY GRADE คุณภาพที่สูงกว่า Industrial Grade สินค้า HMI อันดับ 1 ของโลก ในราคาย่อมเยา
Beijer Electronics is the world's largest independent developer of HMI (Human-Machine Interface) technology. With our intuitive operator panels and information software, users worldwide communicate easily with the machines and processes they control.
Our independence as a company lets us focus clearly on the needs of users, system designers and OEMs. As a result, our solutions adapt smoothly to individual requirements, yet are fully compatible with all major automation brands.

HMI is our sole business, and our employees in Europe, North America and Asia provide the highest level of HMI service and support.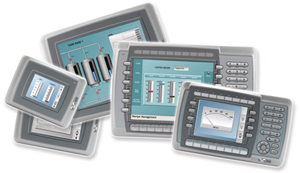 iX Panel Tx A. – The modern style HMI offer new style of Perator panels.
-State of Art Graphics in a small size
-Vector graphic with the most high end quality
iX Scada software - iX is the innovative HMI solution allowing you to express your ideas with a strong combination of state-of-the-art graphics and solid HMI functionality. Enjoy the experience of smarter design and engineering tools, and a truly open platform.
-Vector graphic with the most high end quality
EXTER – The most Reliable Touch Screen